2015 FESTIVAL SCHEDULE FOR "A Culinary Affair!"
SPECIAL "VIP PRICING" UNTIL 10.31.2015
All Ticket prices INCLUDE ALL Food, Wine, Beer & Spirit Tastings - NO Additional Fees!
Fine Print:
Portion of Ticket Sales benefit our participating Non-Profit Community Partner; PROPEL
Ticket prices INCLUDE ALL Food, Wine, Beer and Spirit Tastings - NO Additional Fees
Ticket purchase will appear on your credit card statement coming from BocaRaton.com, Inc.
REFUND POLICY: Tickets are Non-Refundable. Rain or Shine. No full or partial refunds given to customers missing the event.
The Retail Bazaar and Wine Store feature products for sale. So, please be sure to bring extra cash for shopping!
Valid ID Required upon entering festival. Minors will receive a special underage wristband and stamp
To purchase tickets via phone please call 561.338.7594 from 8 AM to 9 PM – 7 days a week
Participating Vendors may change without notice.
The Festival urges all adults to Consume Alcoholic Products Responsibly!
Call 561.338.7594 for more information!
---
PAST VIDEO FROM 'A CULINARY AFFAIR!'
---
2015 Musical Entertainment Lineup
Vineyard Party Entertainment Act
SPANK the band: "We just need to spank the audience until they call us daddy!" That was the solution guitar-wielding Kevin Doolittle offered drummer Dale Reed when initially conceptualizing SPANK. Of course, "Spanking" is how Doolittle describes the jaw dropping experience the musicians strive to deliver to audiences each time the band performs their unique arrangements of rock and pop favorites. SPANK has rapidly risen through the ranks of the South Florida music scene and has established a reputation for producing exceptional shows that leave the audience dancing all the way to the parking lot at the end of the night. Specializing in party favorites and having four members who split lead vocal duties, SPANK is a unique band that creates a rich tapestry of vocal harmonies in the music they perform. Joining Kevin Doolittle and Dale Reed are three of the best musicians in South Florida. Ariel Kira-Bartolo fronts the band and brings her extraordinary vocal talents as the primary lead vocalist. James Drury is the swiss army knife of the band, playing saxophone, percussion and significant vocal responsibilities. Robert Sherber lays down the bass lines and anchors the groove. The group covers the full range of the musical spectrum and can customize their sets for any audience. Overall, these friends are serious musicians who do not take themselves too seriously. Whenever this band is playing your event, you are assured everyone will get SPANK'd.
---
Grand Tasting Opening Entertainment Act
BIG CITY DOGS is a Fort Lauderdale based four piece Classic Rock and Blues Band Performing throughout South and Central Florida, paying "Tribute" to MANY of the great bands of the 60's through the 90's. The "Dogs" have enjoyed stages at large city concerts, private and corporate events, casinos, church festivals as well as sports bars and upscale clubs. The Big City Dogs Band consists of four seasoned professional lead singers with dynamic vocal arrangements and solid musical abilities, giving a variety, engaging them in singing and dancing, promising them a great time. Just think! You can hear many of your favorite "Classic Rock Hits" from bands such as" The Rolling Stones, The Eagles, Doobie Brothers, Beatles, ZZ Top, Lynard Skynard, Styx, Stevie Ray Vaughan, Pink Floyd, Journey, Bad Company and many more all in one night! Don't be surprised if you hear some great Country hits too! The Big City Dogs Band works hard by giving extra attention to every detail, assuring a true rendition of many popular classic rock hits that everyone knows and loves. We're looking forward to seeing you on Saturday night!
---
Craft Brew Battle Entertainment Act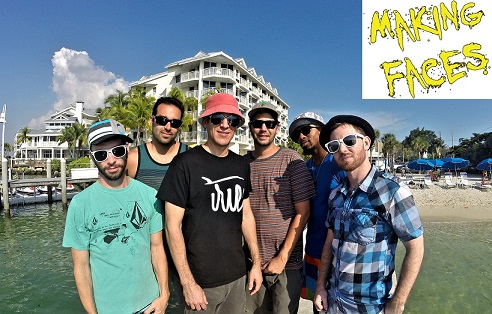 MAKING FACES is a fun loving band from West Palm Beach who brings a unique brand of "ROGGUNK" (Rock-Reggae-Funk). They are known for an entertaining live show, and their songs will leave an impression with memorable melodies and positive messages. They perform original music and a wide variety of popular cover songs ranging from 50's to current pop, rock, reggae, dance. MAKING FACES has been enjoying the journey...They've had the honor of representing the USA on a festival tour in China; Played the Vans Warped Tour two years in a row; Performed and many festivals and events including the main stage of Sunfest...and opened for many national acts including BareNaked Ladies, Shaggy, Soul Asylum, Offspring, The Original Wailers, Train, Passafire, Stick Figure, Yellowman, Less Than Jake, Reel Big Fish, Ballyhoo, Vanilla Ice and more. Bright Roads Ahead...the best is yet to come!
---
HOTEL INFORMATION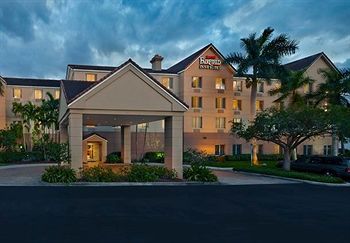 Fairfield Inn And Suites
By Marriott Boca Raton
3400 Airport Rd
Boca Raton, FL, 33431
Tel: 1.800.334.7802
Hotel Booking Link

Stay with us at the Boca Raton Marriott at Boca Center. Visit website to book your hotel stay!

Avg. Nightly Rate
$114 / per night
---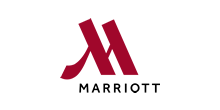 Boca Raton Marriott
at Boca Center
5150 Town Center Cir
Boca Raton, FL, 33486
Tel: 1.800.334.7802
Hotel Booking Link

Stay with us at the Boca Raton Marriott at Boca Center. Visit website to book your hotel stay!

Avg. Nightly Rate
$152 / per night
---
2015 NON PROFIT COMMUNITY PARTNERS
| | |
| --- | --- |
| | PROPEL (People Reaching Out to Provide Education and Leadership) strives to act as a catalyst for sustained positive change in the lives of communities and families by establishing collaborative partnerships with businesses, community organizations, services providers and government agencies. PROPEL strengthens and stabilizes the functioning of those at risk from becoming homeless through a variety of multifaceted services and accessing levels of education to provide G.E.D. preparation classes for high school drop-outs, by providing intervention and crime prevention, and providing avenues to prevent technical and financial illiteracy. If you or someone you know fits this description, and need PROPEL'S guidance to a better future, don't hesitate to call PROPEL today! |
PROPEL | 2500 NW 5th Ave | Boca Raton, FL 33431 | 561.955.8553 | Web
---
| | |
| --- | --- |
| | Boca Helping Hands serves the economically challenged, culturally diverse population of east Boca. Founded in 1998 by a group of local volunteers in response to the growing challenge of hunger and poverty in our community, Boca Helping Hands provides food, financial assistance and job-training to the underprivileged. Focusing on the "whole person," the various programs of BHH are well integrated to meet the needs of individuals, children and families, with the goal of breaking the cycle of dependence. A hot, nutritious lunch is served six days each week, with a "family dinner" offered on Thursday evenings. In addition, pantry bags with non-perishable food items are distributed every day. A Resource Center works with residents of Boca Raton who are in danger of being evicted from their apartments or having their utilities cut off for non-payment. BHH has a "Job Mentor Program" which establishes an e-mail account for our clients and provides a mentor to assist with the preparation of resumes. Clients have the opportunity to take basic computer-skills classes. Clients also are given two hours per day in the BHH Computer Lab to search for employment through the internet. Those who secure interviews and/or employment offers are given professional attire from our "dignity closet." A full time staff of five…and over 200 dedicated volunteers carry out the mission of Boca Helping Hands: The mission of Boca Helping Hands is to provide compassionate service through food and assistance programs to individuals, families and children to instill dignity and break the cycle of dependence. |
Boca Helping Hands | 1500 NW 1st Court | Boca Raton, FL 33432 | 561.417.0913 | Web
---
| | |
| --- | --- |
| | There's something special about the Adolph and Rose Levis Jewish Community Center (JCC). You can feel it as soon as you walk through the door -- whether you've come to bring your child to preschool or to camp, to attend a Jazz concert or theater performance, to workout in a state-of-the-art athletic facility or drop your child off at KidFit, to pick up your child from our after school program or to have your child attend one of our innovative Special Needs programs, to board the bus for a day of travel or to participate in a spiritual workshop at the JCC Sandler Center. The Levis JCC is your special place, providing the meaningful and caring connections that make our community home! |
Adolph & Rose Levis JCC | 9801 Donna Klein Blvd.| Boca Raton, FL 33428 | 561.852.3200 | Web
---
Festival Map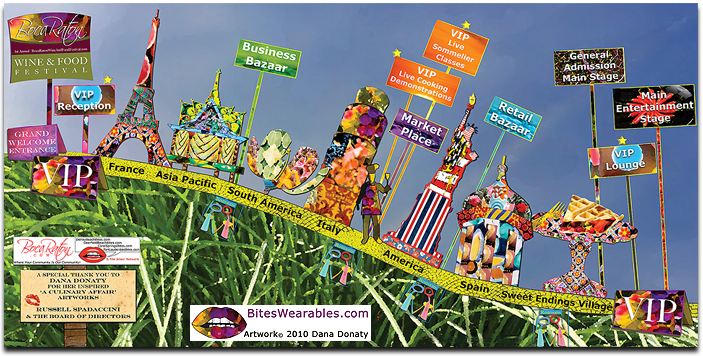 ---