2013 FESTIVAL SCHEDULE FOR "A Culinary Affair"
Ticket prices INCLUDE ALL Wine, Beer, Spirit & Food Tastings - NO Additional Fees
Call 561.338.7594 for more information!
---
Presenting Sponsor
---
---
NOTES:
Portion of Ticket Sales benefit our participating Non-Profit Community Partners
Ticket prices INCLUDE ALL Wine & Food Tastings - NO Additional Fees
The Retail Bazaar and Outdoor Art Gallery feature products for sale. So, please be sure to bring extra cash for shopping!
Tickets are Non-Refundable!
Valid ID Required upon entering festival. Minors will receive a special underaged wristband and stamp
To purchase tickets via phone please call 561.338.7594 from 8 AM to 9 PM – 7 days a week
The Festival urges all adults to Consume Alcoholic Products Responsibly!
---
2013 Musical Entertainment Lineup - Coming Soon...
---
2012 Musical Entertainment Lineup
Vineyard Party Entertainment:
Valerie Tyson Band are "PROFESSIONALS AT THEIR BEST"
VTB is the brand new revamped band of the Valerie Tyson Band. This brand new line up has become a perfect blend of old and new that has merged with a unique and delightful blend of perfection to provide its audiences with all styles of music from the 50's to today's top 40 radio hits!
Each member brings a combination of experience, vocal and instrumental skills that has placed this group at the top of the list, whether it be for weddings, corporate events, private parties, concerts or clubs.
Dubbed "The Concert Queen", Valerie and the band have been featured in every major concert event in South Florida including "Sunfest" where they had the pleasure of opening up for Earth, Wind, and Fire. "Valerie Tyson Band Is Bound For Glory"…The Palm Beach Post "She Will Take The Audience And Wrap Them Around Her Finger"… The Sun Sentinel "Her Flame- Thrower Vocals Threaten To Burn The Joint Down As She Raids The Repertoires Of Such R&B Greats As James Brown And Aretha Franklin"…The Miami Herald
The band has also opened up for Al Green, Spyro Gyra, and Al Jarreau and has also played and been a part of various live and recording projects.
Valerie is the leader and founder of the VTB brand which also includes a 13 piece show band called "The Soul Experience"
Valerie believes in giving each event its own "special touch" and making each client happy because the band and the audience should become one to make every event memorable, happy, exciting, "get down tonight", shake your groove thing" dance the night away fun!!!
VTB is a high energy band, and no matter what the occasion the band "can" and "will" keep the party rocking all night long!
'Perfect Pairings' Entertainment:
Gyorgy Lakatos, was born in Budapest, Hungary. He is a world renowned musician. The guitar and cimbalom are his proficiency. He is a songwriter, performer and a "Gypsy Heart" He will romance any audience with his suave approach to making the guitar sing like an angel. He has traveled throughout the world entertaining many audiences. He now resides in Florida and is making a name for himself in the United States. His agile hands caress the strings of the guitar in a manner never before seen. He redefines music with his supernatural talent. He plays the Cimbalom since a very young child. His family members are all musicians, most known world wide, and he carries a tradition passed down through generations. "We are all Musicians" Gyorgy says. When asked about his music he has only one thing to say. "It's the air that I breathe, without it, I can't exist." If you haven't experienced his music, then come on out and bask in his glorious melodies and join the trance of the GYPSY HEART.... Gyorgy Lakatos.
'Grand Tasting' and 'Jazz Bubbles & Brunch' Entertainment:
Urban Gypsy Band is a cutting edge South Florida based Flamenco Jazz Fusion group which performs a style that combines the fire and romance of Flamenco and the sophistication of Contemporary Jazz, driven by exotic and urban rhythms from around the world. The group regularly performs at the top venues and resorts throughout the region, and is consistently recognized for their unique sound, which combines the smooth sounds of the Acoustic Guitar, Saxophone and Flute, with energetic and exotic grooves.
Urban Gypsy guitarist, Islay Rodriguez, has been performing throughout South Florida since age 16, and he plays with a refinement and passionate style not often encountered. John Michalak, the group's Grammy Nominated saxophonist and flautist, has a unique style which is borne out of the vast variety of genres he has performed throughout his career, from Blues to Rock, Reggae, Jazz- traditional, contemporary and Latin, and everything in between. John has performed around the world with some of the biggest stars in music, including Ricky Martin, Gloria Estefan, KC and The Sunshine Band, Julio Iglesias, Carlos Santana, Patti LaBelle, and Jon Secada. The group's drummer, Michael Rivero, has performed at major events throughout South Florida for the past 20 years, and has opened for world renowned artist such as Carlos Santana, Jon Secada, and keith Urban. Michael is a versatile and passionate musician who brings excitement and positive energy to every Urban Gypsy performance.
Kendra Fulmer is an 19-year old singer/songwriter from Boca Raton, Florida, and is currently attending Lynn University. Kendra has performed at the Mizner Park Amphitheatre and Caldwell Theatre in Boca Raton, Vanderbilt University in Nashville, Tenn, and most recently opened for Australian Pop singer, Cody Simpson at Revolution Live in Ft. Lauderdale. She currently performs at Caruso Ristorante every Friday and Renzo's of Boca every Sunday evening singing the best of Jazz, Broadway and Pop.

Kendra is passionate about writing and recording her own pop music and has already released four original songs, "For You", "Dance With You", "Here to Stay" and "Sandstorm".
---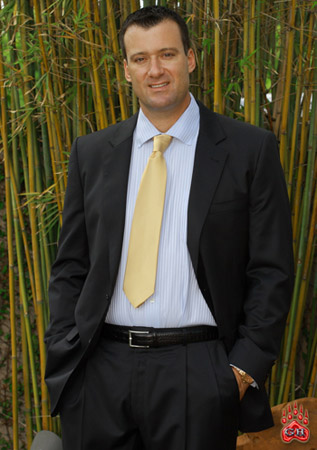 Jabal Uffelman is a native Floridian who studied guitar at Florida State University's acclaimed music program. He currently plays with a Brazilian music ensemble at the Antonio Adolfo School of Music. Much of his time, when he's not working as a physician in Fort Lauderdale, he enjoys exploring the vast repertoire of Classical guitar.
---
VISITOR INFORMATION
Hotel Information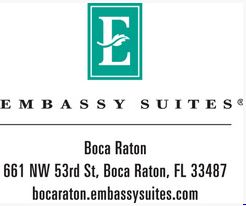 661 NW 53rd Street
Boca Raton, FL, 33487
Tel: 1.800.362.2779
BocaRaton.EmbassySuites.com

Stay with us at the Embassy Suites in Boca Raton, FL. Visit website to book your hotel stay!

Discount Code
C-BWF
$95 per night
---
2012 NON PROFIT COMMUNITY PARTNERS
| | |
| --- | --- |
| | PROPEL (People Reaching Out to Provide Education and Leadership) strives to act as a catalyst for sustained positive change in the lives of communities and families by establishing collaborative partnerships with businesses, community organizations, services providers and government agencies. PROPEL strengthens and stabilizes the functioning of those at risk from becoming homeless through a variety of multifaceted services and accessing levels of education to provide G.E.D. preparation classes for high school drop-outs, by providing intervention and crime prevention, and providing avenues to prevent technical and financial illiteracy. If you or someone you know fits this description, and need PROPEL'S guidance to a better future, don't hesitate to call PROPEL today! |
PROPEL | 499 East Palmetto Park Road | Boca Raton, FL 33432 | 561.955.8553 | Web
---
| | |
| --- | --- |
| | There's something special about the Adolph and Rose Levis Jewish Community Center (JCC). You can feel it as soon as you walk through the door -- whether you've come to bring your child to preschool or to camp, to attend a Jazz concert or theater performance, to workout in a state-of-the-art athletic facility or drop your child off at KidFit, to pick up your child from our after school program or to have your child attend one of our innovative Special Needs programs, to board the bus for a day of travel or to participate in a spiritual workshop at the JCC Sandler Center. The Levis JCC is your special place, providing the meaningful and caring connections that make our community home! |
Adolph & Rose Levis JCC | 9801 Donna Klein Blvd.| Boca Raton, FL 33428 | 561.852.3200 | Web
---
| | |
| --- | --- |
| | The Rotary Club Downtown Boca Raton is dedicated to impacting the Boca Raton Community through our efforts of "Service Above Self." As Boca Raton is in our name and our beloved home, we are focused on keeping our talent on the local level in order to benefit our Community through Health and Wellness, and Community well-being. We distinguish ourselves through our unique programming, full disclosure, and our governing policy that our organization is run by our Members and is fair to all concerned. Decisions are made in a collaborative effort through input from our Members, as each Member's opinions and contributions are valued. This is your club. The Rotary Club Downtown Boca Raton will be run by the Members for the Members, for the sole purpose of making a difference in our Community and the lives of many in an environment that embraces integrity, friendship, camaraderie and trust. Our goal is to keep our outstanding Community growing strong. |
Rotary Club Downtown Boca Raton | P.O. Box 880087 Boca Raton, FL 33488 | 561.477.1199 | Web
---
| | |
| --- | --- |
| | Boca Helping Hands serves the economically challenged, culturally diverse population of east Boca. Founded in 1998 by a group of local volunteers in response to the growing challenge of hunger and poverty in our community, Boca Helping Hands provides food, financial assistance and job-training to the underprivileged. Focusing on the "whole person," the various programs of BHH are well integrated to meet the needs of individuals, children and families, with the goal of breaking the cycle of dependence. A hot, nutritious lunch is served six days each week, with a "family dinner" offered on Thursday evenings. In addition, pantry bags with non-perishable food items are distributed every day. A Resource Center works with residents of Boca Raton who are in danger of being evicted from their apartments or having their utilities cut off for non-payment. BHH has a "Job Mentor Program" which establishes an e-mail account for our clients and provides a mentor to assist with the preparation of resumes. Clients have the opportunity to take basic computer-skills classes. Clients also are given two hours per day in the BHH Computer Lab to search for employment through the internet. Those who secure interviews and/or employment offers are given professional attire from our "dignity closet." A full time staff of five…and over 200 dedicated volunteers carry out the mission of Boca Helping Hands: The mission of Boca Helping Hands is to provide compassionate service through food and assistance programs to individuals, families and children to instill dignity and break the cycle of dependence. |
Boca Helping Hands | 1500 NW 1st Court | Boca Raton, FL 33432 | 561.417.0913 | Web
---
| | |
| --- | --- |
| | Scleroderma is a chronic connective tissue disease generally classified as one of the autoimmune rheumatic diseases. The word "scleroderma" comes from two Greek words: "sclero" meaning hard, and "derma" meaning skin. Hardening of the skin is one of the most visible manifestations of this very, even today, unknown disease. The exact cause or causes of scleroderma are still unknown, but scientists and medical investigators in a wide variety of fields are working hard to make those determinations. What is known is that scleroderma involves overproduction of collagen. Our chapter's mission is to educate and support our local patients who suffer from this devasting disease. We hold support groups, medical symposiums, a 2K walk, and fundraising events throughout the year to further our cause. |
Scleroderma Foundation Southeast FL Chapter | 901 Cypress Terrace #103 | Pompano Beach, FL 33069 | 954.798.1854 | Web
---
Festival Map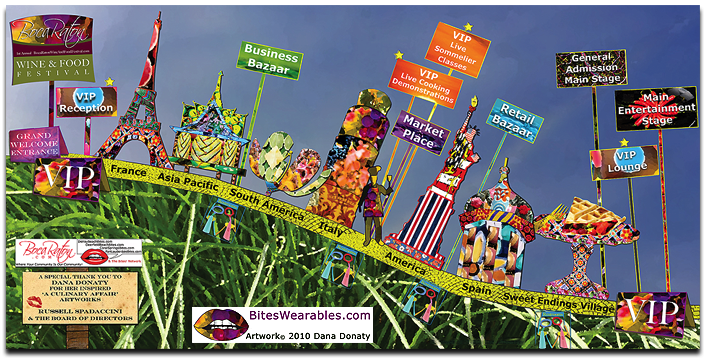 ---