2015 FESTIVAL SCHEDULE FOR "A Culinary Affair!"
All Ticket prices INCLUDE ALL Food, Wine, Beer, & Spirit Tastings - NO Additional Fees
Fine Print:
Portion of Ticket Sales benefit our participating Non-Profit Community Partner; PROPEL
Ticket prices INCLUDE ALL Food, Wine, Beer and Spirit Tastings - NO Additional Fees
Ticket purchase will appear on your credit card statement coming from BocaRaton.com, Inc.
REFUND POLICY: Tickets are Non-Refundable. Rain or Shine. No full or partial refunds given to customers missing the event.
The Retail Bazaar and Wine Store feature products for sale. So, please be sure to bring extra cash for shopping!
Valid ID Required upon entering festival. Minors will receive a special underage wristband and stamp
To purchase tickets via phone please call 561.338.7594 from 8 AM to 9 PM – 7 days a week
Participating Vendors may change without notice.
The Festival urges all adults to Consume Alcoholic Products Responsibly!
Call 561.338.7594 for more information!
---
PAST VIDEO FROM 'A CULINARY AFFAIR!'
---
---
2014 Musical Entertainment Lineup
Vineyard Party Entertainment Act
Jamilia Anderson CEO/Manager/Female Singer began her performing career 15 yrs previous, at The Edwin Holland School of Dance in Miami, Fl before relocating to NYC to receive the intense training needed to take her dreams to the next level. Attending Long Island University, Jamilia graduated Salutatorian of her 2004 class, receiving her B.F.A. in dance studies.
During her career, Jamilia has appeared in videos of artists Joan Jett and Elephant Man and has danced behind freestyle recording artist Safire, Miredys, Shaggy and Bruck Up for "Good Day New York" and for Shakira at the 2009 AMA's, South Florida's 2009 Jingle Ball and ''So you Think You Can Dance." She was also spotted dancing on MTV's The College Humor Show's "Awkward" rap video, a Def Jam "Rapstar" commercial, Shakira's "Give It Up To Me" video and True Life.
After years of performing as a dancer and dance choreographer, Jamilia pursued her other passion for singing. She sailed with Carnival Cruise Lines as a female production singer for over a year, Sang with one of the most prestigious wedding Bands in NYC, and most recently recorded her own music project. Jamilia used all of her experiences in the entertainment business to bring together a young, diverse group of musicians to create a unique and memorable event for every client.
Additional members of The Jam Band include Jacquez Huell- Male vocalist, Ande Alvarez- Female Vocalist, Diego Jinkus- Male vocalist, Jorge Garcia-Guitar, Colin James- Keyboard, Joel Brown- Bass, Justin Howard- Drums, & Andrew "Fresh"Archibald- DJ
---
Grand Tasting Opening Entertainment Act
Kendra Erika is a 21-year old singer/songwriter from South Florida. Kendra was classically trained at a young age and is versatile at performing opera, broadway and jazz but her passion lies in the pop music genre. She has a burning desire to perform and to become a role model and inspiration to others. Kendra performs at venues all over South Florida and was featured as the opening act for Australian pop star, Cody Simpson, at Revolution Live in Ft. Lauderdale, Florida. Kendra is a former winner of the annual Boca Raton Future Stars Performing Arts Competition and was recently named "Boca's most Fascinating Singer" by a major South Florida publication. Kendra Erika's original music is available on I-Tunes and new music recorded by Fred Cannon and Creative Music & Dreams Network is about to be released. Kendra Erika is ready to share her music with the world; stay tuned for what's to come.
---
Grand Tasting Main Entertainment Act
Classic Rock Therapy (CRT) started out in 2006 as five good friends getting together to jam and have turned into South Florida's favorite party band. Fronted by energetic and personable frontman Mitch Lautman and playing classic / current rock and plenty of great dance music it's always a party with CRT. From Aerosmith to ZZ Top, CRT plays mostly popular recognizable songs with some seldom heard eclectic gems thrown in. You will be saying to yourself "Wow, I love that song and haven't heard it in years." Mitch frequently comes out into the audience and lets people "sing along with Mitch". These guys are all good friends and it shows and it's obvious they know how to have fun up on stage. Other members include John Prout on guitar and vocals, Terry Cantrell on guitar and vocals, Duncan Fernandez on bass and vocals and Richard Seidelman on drums. Check out the band at Classic Rock Therapy. For booking, please contact Mitch at 954.536.2401. Come to a show and get some THERAPY...!
---
HOTEL INFORMATION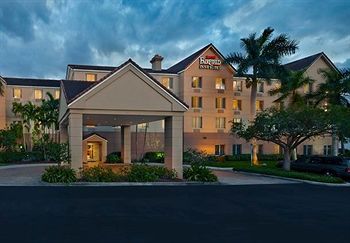 Fairfield Inn And Suites
By Marriott Boca Raton
3400 Airport Rd
Boca Raton, FL, 33431
Tel: 1.800.334.7802
Hotel Booking Link

Stay with us at the Boca Raton Marriott at Boca Center. Visit website to book your hotel stay!

Avg. Nightly Rate
$114 / per night
---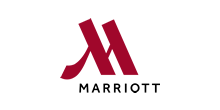 Boca Raton Marriott
at Boca Center
5150 Town Center Cir
Boca Raton, FL, 33486
Tel: 1.800.334.7802
Hotel Booking Link

Stay with us at the Boca Raton Marriott at Boca Center. Visit website to book your hotel stay!

Avg. Nightly Rate
$152 / per night
---
2015 NON PROFIT COMMUNITY PARTNERS
| | |
| --- | --- |
| | PROPEL (People Reaching Out to Provide Education and Leadership) strives to act as a catalyst for sustained positive change in the lives of communities and families by establishing collaborative partnerships with businesses, community organizations, services providers and government agencies. PROPEL strengthens and stabilizes the functioning of those at risk from becoming homeless through a variety of multifaceted services and accessing levels of education to provide G.E.D. preparation classes for high school drop-outs, by providing intervention and crime prevention, and providing avenues to prevent technical and financial illiteracy. If you or someone you know fits this description, and need PROPEL'S guidance to a better future, don't hesitate to call PROPEL today! |
PROPEL | 2500 NW 5th Ave | Boca Raton, FL 33431 | 561.955.8553 | Web
---
| | |
| --- | --- |
| | Boca Helping Hands serves the economically challenged, culturally diverse population of east Boca. Founded in 1998 by a group of local volunteers in response to the growing challenge of hunger and poverty in our community, Boca Helping Hands provides food, financial assistance and job-training to the underprivileged. Focusing on the "whole person," the various programs of BHH are well integrated to meet the needs of individuals, children and families, with the goal of breaking the cycle of dependence. A hot, nutritious lunch is served six days each week, with a "family dinner" offered on Thursday evenings. In addition, pantry bags with non-perishable food items are distributed every day. A Resource Center works with residents of Boca Raton who are in danger of being evicted from their apartments or having their utilities cut off for non-payment. BHH has a "Job Mentor Program" which establishes an e-mail account for our clients and provides a mentor to assist with the preparation of resumes. Clients have the opportunity to take basic computer-skills classes. Clients also are given two hours per day in the BHH Computer Lab to search for employment through the internet. Those who secure interviews and/or employment offers are given professional attire from our "dignity closet." A full time staff of five…and over 200 dedicated volunteers carry out the mission of Boca Helping Hands: The mission of Boca Helping Hands is to provide compassionate service through food and assistance programs to individuals, families and children to instill dignity and break the cycle of dependence. |
Boca Helping Hands | 1500 NW 1st Court | Boca Raton, FL 33432 | 561.417.0913 | Web
---
| | |
| --- | --- |
| | There's something special about the Adolph and Rose Levis Jewish Community Center (JCC). You can feel it as soon as you walk through the door -- whether you've come to bring your child to preschool or to camp, to attend a Jazz concert or theater performance, to workout in a state-of-the-art athletic facility or drop your child off at KidFit, to pick up your child from our after school program or to have your child attend one of our innovative Special Needs programs, to board the bus for a day of travel or to participate in a spiritual workshop at the JCC Sandler Center. The Levis JCC is your special place, providing the meaningful and caring connections that make our community home! |
Adolph & Rose Levis JCC | 9801 Donna Klein Blvd.| Boca Raton, FL 33428 | 561.852.3200 | Web
---
| | |
| --- | --- |
| | Scleroderma is a chronic connective tissue disease generally classified as one of the autoimmune rheumatic diseases. The word "scleroderma" comes from two Greek words: "sclero" meaning hard, and "derma" meaning skin. Hardening of the skin is one of the most visible manifestations of this very, even today, unknown disease. The exact cause or causes of scleroderma are still unknown, but scientists and medical investigators in a wide variety of fields are working hard to make those determinations. What is known is that scleroderma involves overproduction of collagen. Our chapter's mission is to educate and support our local patients who suffer from this devasting disease. We hold support groups, medical symposiums, a 2K walk, and fundraising events throughout the year to further our cause. |
Scleroderma Foundation Southeast FL Chapter | 3930 Oaks Clubhouse Drive #206 | Pompano Beach, FL 33069 | 954.798.1854 | Web
---
Festival Map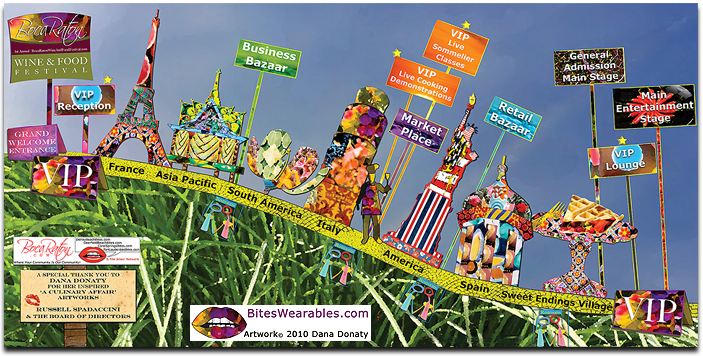 ---